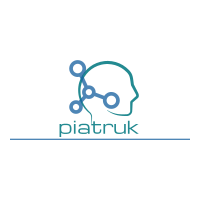 Pavel Piatruk :: 4g mobile proxies
I can help you install your own residental mobile proxies server with multiple USB modems.
I have finished about 6 projects : a linux box, USB hub, set of modems, each modem is attached to its dedicated proxy IP:port.
The software is CLI ( command line ) based BASH script that you can run in Linux console via SSH. There is no WEB integration. However some functions can return JSON.
Description of the configuration
Each modem can have its original settings, no need to change modems' IP's (default is 192.168.8.1). Modems are identified by their unique IMEI.
There is map file in plain text format, that you can edit. It contains lines, one line per modem. Each line has :

IMEI
nickname ( for more simple refererring to modems instead of IMEI)
proxy_http_port
proxy_socks_port
proxy_pass
proxy_login

Individual modem restarts can be done. At the moment it is done by inserting Cron jobs, 1 per modem.
there is a script that you can run. Its functions:

Reset & regenerate all configs.
List current statuses of all modems ( Statuses are shown : nickname, imei, proxy settings, external ip, USB hub port number )
Reboot individual modems

3proxy is used , with autogenerated configs ( from a template) , one instance per one modem.
All proxies ports can be forwarded through a VPS in the cloud. To get this done, a cheap VPS is required.
Modems should work in RNDIS (Virtual ethernet adapter) mode. The best indicator of that is that you can visit their Web-gui on a modem IP. AT-modems (serial mode) have proven to work very unstable. Modems proven to work:

Huawei E3131
Huawei E3372

Huawei E3531
Huawei E5573s
Huawei E8372
ZTE mf920

Bad modems:

E3131 (because of AT mode, when it becomes 12d1:1506)
Prerequisites:
USB hub, one or two, with 20 ports in total per 1 server. It is better to have a "smart" USB hub, where its ports can be power cycled programmatically, but it is not mandatory.
Used laptop or a cheap PC. Using Raspberry PI is cool, but I encountered some power issues. And we need some CPU power on high bandwidth, so let's use PC.
VPS, if you need to forward proxy ports to Internet. It should have at least 1GB or even 512Mb of RAM and should be placed near your area, to make pings lower.
money to cover 2-3 hrs of my time.
After the job is done, you can
surf the Internet through proxies
visit each modem WEB gui through its corresponding proxy IP:port.
add new modems ( by editing the map & applying new conf)
Those things aren't ready yet but can be done pretty easily:
proxy ACLs ( what to allow/deny to proxy users)
automatic deployment of new servers
bandwidth stats
bandwidth throttling
Facebook | Linkedin | CV | Blog | Github | Email: p@piatruk.by