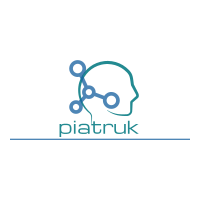 Pavel Piatruk
System administrator
About me
Hello, I am a freelancer. I have been working with Linux servers since 2005. I provide various services related to Linux servers, hosting, cloud servers, automation, networking, e-mails, security, tuning and troubleshooting. You can find my recent completed projects & customers feedbacks on my Upwork profile
I am located in Minsk, Belarus.
What do you think are the keys to success when working remotely with a client?
Provide clear reports to be on the same page. Make everything clear - budgets, goals, roadmaps. Dedicate time to each customer almost regardless of how they pay. Quality first! Ability to switch your attention between tasks/projects. I have great experience in remote work - since 2010 - so it came from my real experience.
What is your strategy for handling problems that you encounter?
I mostly do what I can do in the case of problem. If it is not something I can improve/fix - I honestly explain it to the customer. If I fail (by mistake) I also explain and think about what could have prevented it. Then I try to foresee and avoid similar problems, that I met before. Last, if a problem is more technical, then it is considered a challenge!
Legal details, Payment, Public offer contract
Registration: IP Petruk Pavel, UNP 193363177 by Minsk gorispolkom on 4.1.2020
Address: Belarus, Minsk, Mogilyovskaya 4-1/276 220007
Facebook | Linkedin | CV | Blog | Github | Email: p@piatruk.by